About Us
Speedy Travel Ltd is an online travel agency built to bring all the best fares and prices together on one screen. We currently have offices in three countries, serving Australia and Singapore as well as our original customer base in New Zealand. Speedytravel.com.au makes it easy for Aussies to check up-to-the-minute availability and book their trips online (both domestic and international flights) — with none of the running around that can make traveling stressful.
The areas we can serve you in include:
Keep an eye out for us as we continue to grow. We'll be continuing to expand our unique product range as we do.
In addition to making bookings on our website, you're welcome at any time to contact our offices in downtown Sydney and Brisbane. Our friendly, knowledgeable staff are selected for their industry expertise and knowledge, developed over years in the industry and their own personal travel experience. They'll be more than happy to assist you with making travel arrangements, or with any enquiries you have about booking on our website.
We look forward to hearing from you, and to helping make your traveling faster, easier, and cheaper.
Happy travels!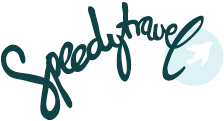 The Speedy Travel team
Speedy Travel Australia
ABN 35 129 267 018
Licensed Travel Agency NSW 2TA06951